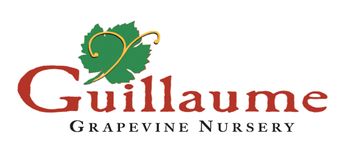 The world of wine is exciting but also very demanding. Our customers from all over the world are well aware that only top quality wines can fit the market. Moreover, they know that good wines are first elaborated in the vineyard and that consequently the quality of their vines and the choice of selections are key success factors in the wine industry.
For more than one century our family has dedicated itself to improve grapevine growing through selection and innovation. Today, with a staff of eager and excellent collaborators, we have given to Guillaume group an international dimension and earned a name in the world wine business.
Our belief is that our role is to provide our customers with healthy and top-quality vines, and more especially to build a real partnership so that together we can choose which type of vines will best adapt to their "terroir" and allow them to meet their production targets : an individual and professional approach to contribute to their full success.
You will find on this website basic information about the products and services we offer to wine growers in California and the whole United States. Please feel free to contact us for more information.
Best regards,
Pierre Marie Guillaume, Guillaume Group CEO
21208 State Route 113, 95645 Knights Landing, California
Tel: (530)-735-6821
Fax: (530)-735-6822
info@guillaumenurseries.com